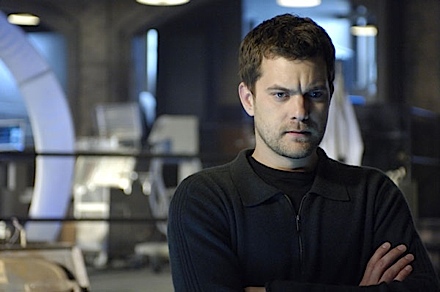 More new TV for this fall season, or whatever they call it stateside. The new program from
Lost
producer JJ Abrams was well advertised on TV3. I didn't know quite what to expect from the ads, but it made me watch nonetheless. I'm not a
Lost
fan, so it wasn't just because of the bandwagon. But now that I'm on this wagon, I think I'll stay a while.
The first episode was clever, filled with scientific terms I don't understand, had a decent underrated cast, and even used a doppelganger. Which is a wonderful plot device, as Stanley Kubrick well knew. And for TV addicts out there, Cedric from
The Wire
is a prominent character. Well, the actor anyway.
Plus Pacey Witter is back talking at a hundred-miles a second. For a pilot episode (albeit a very expensive one), it was very good and now that I'm old enough to appreciate an
X-Files
-like show, it could be regular viewing on a Wednesday night.
Oh and one other thing. I wasn't a fan of the way the locations were written. Of course that was where your man lived, there's big bloody letters floating outside!
Anyone else watch it?