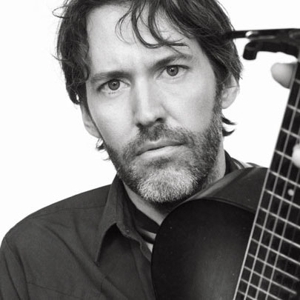 Here's a fantastic bootleg from late last year, just after Dave Rawlings Machine released their excellent debut
Friend of a Friend
. Before that, Dave Rawlings was best known as being a guitarist with Gillian Welch as well as Ryan Adams. His debut marked him out as a wonderful artist on his own merits. Check out some of the songs on this bootleg, taken from the Cedar Cultural Center in Minneapolis, MN on the 9th of December 2009. The download is courtesy of dluva, who says "I've been listening to a ton of Dave Rawlings Machine lately. Here's a link to a great show. The sound is excellent, too. Enjoy!"
Setlist:
1. Monkey And The Engineer
2. Elvis Presley Blues
3. Hot Corn, Cold Corn
4. I Hear Them All > This Land Is Your Land > I Hear Them All
5. Ruby
6. I'm On My Way Back To The Old Home
7. Copper Kettle
8. Throw Me A Rope
9. Sweet Tooth
10. C.C. Rider
11. It's Too Easy
12. Spodeeodee
13. No One Knows My Name
14. Look at Miss Ohio
15. Method Acting > Cortez the Killer
16. Field Of Opportunity
17. Bells of Harlem
18. Queen Jane Approximately
Encore
19. How's About You
20. Red Clay Halo
21. To Be Young (Is To Be Sad, Is To Be High)
22. The Weight
Dave Rawlings: Vocal/Guitar/Banjo
Gillian Welch: Guitar/Vocal/Banjo/Harmonica
Ketch Secor: Fiddle/Harmonica/Bass Vocal
Willie Watson: Guitar/Vocal/2nd Fiddle on "It's Too Easy"
Morgan Jahnig: Bass
Download:
Full Show